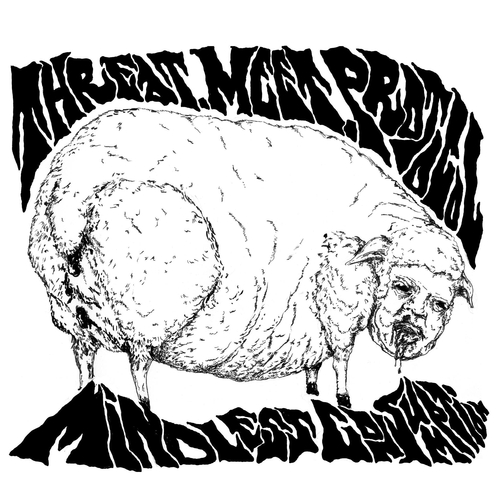 Mindless Consumption
Available Formats
Tracks
Price
Buy
CD Album
9 tracks

£

8.99

Download Album (

MP3

)
9 tracks

£

7.11

Download Album (

WAV

)
9 tracks

£

7.11

Download individual tracks
From £0.79
Description
Threat.Meet.Protocol - Mindless Consumption
After releasing 13 Farmcore Favourites and Dud on the Tracks in 2012 and 2013 respectively, T.M.P expanded their line up to include Ray Manzareks demented lovechild in Keyboard virtuoso Luke Turner.

Taking a more serious tone from here in - Threat.Meet.Protocol would start to develop a sound indicative of their music evolution and growing maturity. While still creating music filled with desperate antipathy, the manner for which it was created was that of refinement and men with nothing left to prove to an audience other than themselves.

Which leads us to their new album - Mindless Consumption. A reflection of a band at the peak of their talents and a culmination of all the accrued expectation heaped upon them from their inception 5 years earlier. 9 songs, 31 minutes of serious intent.

Those farm boys did good....
Tracklisting
CD Album (MUZ157CD)
Download Album (MUZ157)
Threat.Meet.Protocol

- Forget Her

Threat.Meet.Protocol

- The Garden

Threat.Meet.Protocol

- You Are The Virus

Threat.Meet.Protocol

- Insomnia

Threat.Meet.Protocol

- !@%#_

Threat.Meet.Protocol

- Moe Tuckers Tavern

Threat.Meet.Protocol

- Pink Clouds

Threat.Meet.Protocol

- Who Do You Think You Are Fooling?

Threat.Meet.Protocol

- Last Night I Dreamt a Nightmare of You